101 Reykjavik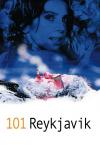 Released:
2000





Drama, Comedy, Romance
Thirty-year-old Hlynur still lives with his mother and spends his days drinking, watching porn and surfing the net while living off unemployment checks. A girl is interested in him, but he stands back from commitment. His mother's Spanish flamenco teacher, Lola, moves in with them for Christmas. On New Year's Eve, while his mother is away, Hlynur finds out Lola is a lesbian, but also ends up having sex with her. He soon finds out he and his mother are sharing more than a house. Eventually he must find out where he fits into the puzzle, and how to live life less selfishly.

Starring: Victoria Abril, Hilmir Snær Guðnason, Hanna María Karlsdóttir, Þrúður Vilhjálmsdóttir, Þröstur Leó Gunnarsson, Ólafur Darri Ólafsson, Gudmundur Thorvaldsson, Baltasar Kormákur

Directed by: Baltasar Kormákur

Written by: Baltasar Kormákur, Hallgrímur Helgason

Language: Icelandic, Spanish, English


Scenes

Stream


An indigent old man is shown urinating openly.
Alternate Titles

101 Reykjavík (original)


Invierno caliente


101 Reikiavik


101 Reykjavik


101 Rvk


101 Reykjavik


S milenkou mé matky


101 Rejkjavik


101レイキャヴィーク

Log
Added: 2022-02-21 14:50:39