Youth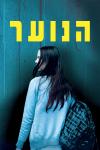 Released:
2013

Drama
Brothers Yaki and Shaul live with their parents in Petah Tikva, a satellite town of Tel Aviv. Yaki is doing military service. As for all other 18-year-old Israelis, this means he is allowed to carry a gun. This weapon gives the brothers the power to change their lives and that of their family – or so they believe.

Starring: Eitan Cunio, David Cunio, Moshe Ivgy, Shirili Deshe, Gita Amely

Directed by: Tom Shoval

Written by: Tom Shoval

Language: Hebrew


Scenes

Stream


A stream is shown falling into a bowl, and it is soon joined by a second stream. We then see, from the back, the brothers Shaul (Eitan Cunio) and Yaki (David Cunio) peeing into it.
Log
Added: 2022-02-28 01:26:39