Y si te vi, no me acuerdo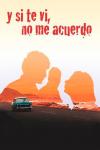 Released:
2001


Starring: Marisol Palacios, Miguel Iza, Matthias Dittmer

Directed by: Miguel Barreda-Delgado

Written by: Miguel Barreda-Delgado


Scenes

Implied


Eva Maria (Marisol Palacios) is on a bus with Lagertija (Miguel Iza), and she becomes upset when the bus drives through a town without stopping. She begins to fidget, but says she is OK. Lagertija gets the bus to stop so that she can relieve herself.

Stream


Lagertija and a male truck driver pee on the ground outdoors. The streams are seen and heard.

Audio


Eva Maria squats behind some ruins, and her look of relief is shown as the peeing is heard. She is interrupted halfway through when she has to rush to Lagertija's aid. The scene is very fake because she leaves no puddle behind.
Screen Captures
Log
Added: 2022-02-28 01:23:09