The Unknown Woman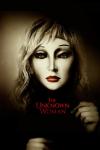 Released:
2006


Thriller
Irena, a Ukrainian woman coming to Italy looking for a job as a maid. She does everything she can to become a beloved nanny for an adorable little girl, Thea. However, that is just the very beginning of her unknown journey.

Starring: Kseniya Rappoport, Michele Placido, Claudia Gerini, Pierfrancesco Favino, Clara Dossena, Alessandro Haber, Piera Degli Esposti, Pino Calabrese

Directed by: Giuseppe Tornatore

Written by: Giuseppe Tornatore

Language: Italian, Ukrainian


Scenes

Tame


Irena (Kseniya Rappoport) is regularly beaten, raped, and urinated on by Muffa (Michele Placido).
Log
Added: 2022-02-27 23:07:02